Shopping Cart
Your Cart is Empty
There was an error with PayPal
Click here to try again
Thank you for your business!
You should be receiving an order confirmation from Paypal shortly.
Exit Shopping Cart
| | |
| --- | --- |
| Posted on September 5, 2011 at 5:13 PM | |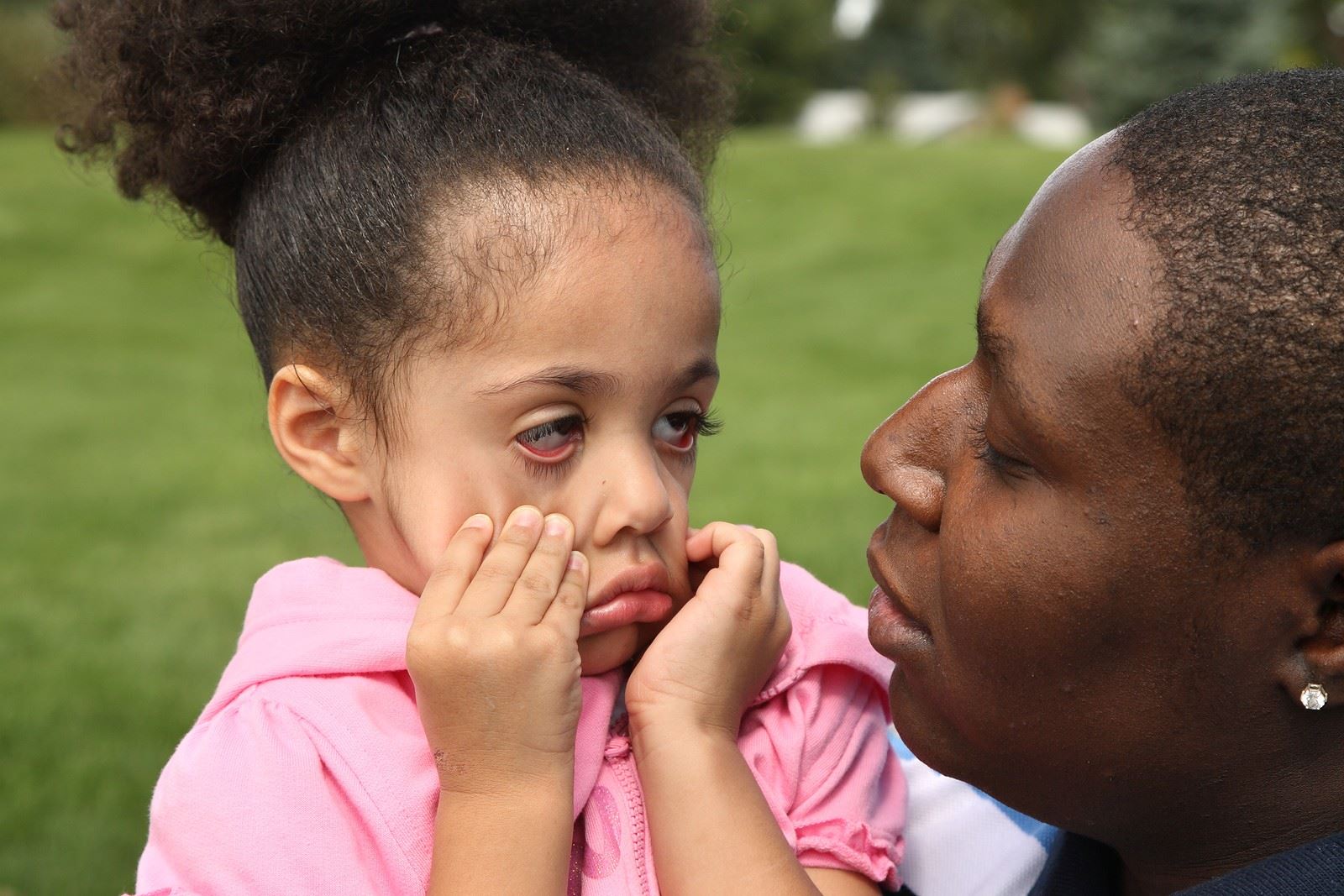 by
Dawn Billings
, parenting expert and creator of the new
award winning,
  patent-pending
parent tool
called CAPABLES. Dawn is also the CEO & Founder of
TROVA Business Network
and
The Heart Link Women's Network
, with excerpts from her book Entitled to Fail, Endowed to Succeed: America's Journey Back to Greatness. Dawn is the founder of
Heart to Heart Media
and
Find Success.
How important is a Father. Researchers tell us that a Father's influence impacts their child's self-esteem. Not that a mother's doesn't mind you, but differently. No one would say a father is unimportant in a child's life, but sometimes fathers are unavailable, or worse, not good role models.

So let's look at what is self esteem is,  and what determines it? This is a question that is important for all parents. Where does self-esteem come from. Is it your financial status? Your gender? Your age? Yes, on all accounts. Your self-esteem — even low self-esteem — may be influenced by a strange combination of life circumstance, gender, and stage of life.
Webster's New Universal Unabridged Dictionary defines "self-esteem" in two ways:
1. belief in oneself; self-respect                             2. undue pride in oneself
As you can see, the definitions are not the same. One creates an environment for success, the other an environment for disillusionment and failure.
In the New York Times Sunday Magazine, Lauren Slater wrote an article in February 2004 titled "The Trouble with Self- Esteem." Slater claims that the main objective of school self-esteem programs is "to dole out huge heapings of praise, regardless of actual accomplishment." As you can see, Slater is working off of the second definition from Webster's. If there is even a small minority of teachers or parents who believe that doling out heaped praise, regardless of any accomplishment, is the way to successfully build their children's self-esteem, it is imperative that we, as advocates for families and children, take the time to evaluate, understand, and dissect current strategies and then clarify what practices best aid children in building an authentic sense of value and self-worth.
Experts and advocates for the "self-esteem movement" believe that it continues to represent the cutting edge in cultivating healthy people and healthy communities. Moreover, they believe it represents our most promising and effective means of building social capital and developing sustainable solutions to our most persistent societal   problems.   In  1988,   assemblyman   John Vasconcellos charged the California Task Force to Promote Self-Esteem and Personal and Social Responsibility to lead a public study to investigate whether healthy, authentic self-esteem correlates with various troubling behaviors including violence, drug abuse, welfare dependency, and school failure. In its 1990 report, the task force formulated its definition of "self-esteem," based on two years of research, public polling, and expert deliberation, as "our capacity to appreciate our own worth and importance, to be accountable for ourselves, and to act responsibly toward others."
As you can see, this definition flows out of the first definition from Webster's but adds two vital actions to the dictionary definitions. The Webster's definitions are based simply on a feeling or belief held by a person. The task force's definition calls for action—calls for a person
to be personally accountable and to act responsibly toward others.
This definition not only better serves our children and our hopes for them, but also succeeds in balancing the first word in this two-word construct: self. The definition developed by the task force alters the focus of self-esteem from that of a feeling and morphs it into a foundation. Self- esteem, when encouraged as simply a feeling, fails children. Feelings are fickle. Self-esteem must be encouraged as a foundation of a child's character, supported by actions and choices that prove the child's value to him- or herself. The only way to develop authentic self-esteem is to earn it. No amount of praise can create it. Only by taking actions that a child believes have value can the seed of self-esteem be nurtured. This seed then grows into character.
At the end of each day,
you should play back the tapes of your performance.
The results should either applaud you or prod you.
Jim Rohn
According to a new study by the American Psychological Association, rich, happily married men around 60 have the highest self-esteem. In contrast, the survey found confidence is lowest among young adults. Have you ever asked yourself why?
After peaking in men around 60, retirement and declining health cause a decline in self-esteem. The Daily Telegraph said the study looked at 3,617 American men and women, ages 25 to 104, between 1986 and 2002. The survey rated how their self-esteem changed during that period, the newspaper said.The study was published by the Washington-headquartered American Psychological Association.
Women were less confident than men, only catching up when they got to their 80s or even 90s. Wow, if we live long enough women, we start to feel confident. Isn't it interesting that men began to lose their confidence after 60 and women begin to step into their confidence in their 80′s and 90′s? A better education, income, health and employment status also affected self-esteem, the report said, with those having those advantages reporting higher levels of self-esteem. Their self-esteem rose as they aged. A happy marriage also led to higher levels of confidence.
Categories: Appearance, Parenting, Relationships, Special Needs, Working Moms
/