Shopping Cart
Your Cart is Empty
There was an error with PayPal
Click here to try again
Thank you for your business!
You should be receiving an order confirmation from Paypal shortly.
Exit Shopping Cart
| | |
| --- | --- |
| Posted on September 21, 2011 at 7:26 PM | |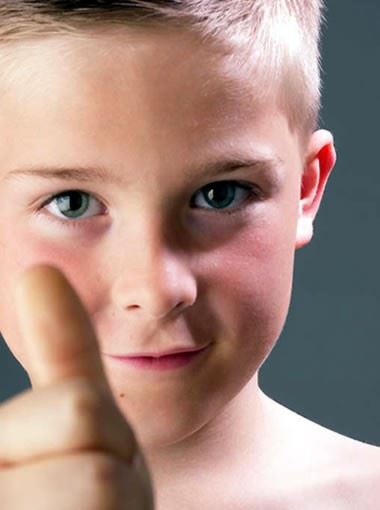 Teaching Children Self-Discipline
Self-discipline is one of the top skills your child can possess. Teaching your child how you practice restraint, hindsight and foresight will make the difference between success and mediocrity, but more than that it will make the difference between happiness and misery. That is why I created the
CAPABLES Parent Tool
.
Self-discipline is not about self-deprivation. It is not about denying yourself pleasure, success, joy or happiness.
Instead self-discipline is about CHOICE. It is about teaching our children to take the time to make a considered conscious choice about the kind of actions and behaviors that will lead them either away or toward their dreams.
Self-discipline is about delayed gratification. Not every whim and desire can be gratified immediately or we can easily trip right off our path to success and into the muck and mire of mediocrity.  Self-discipline is not teaching your children a "go-without" mentality. Instead it is teaching them a "go-toward" mentality. It teaches them to constantly check in and see if their choices will lead them toward their dreams of success.
To reach continually elevated accomplishments, you need to understand self discipline as a means to attainment: attainment of ambition, desire and aspirations. Here are my top secrets for helping your child succeed with self-discipline:

Denying the voice inside them that says, "It's time to break and gain clarity." The old belief that if you take a break to think and gain clarity it means you are not playing the game of life full out, or worse, you are being lazy. Staying aware of where you are and where you want to go is imperative to successfully staying on your path to success.
Procrastination. Do the thing you don't want to do, first. When you can teach your child to do that one thing they dread first, it frees them up to be more creative, enjoy their time more, be better time managers, etc. This one great lesson can help them avoid so much unnecessary stress and failure in their life.
When you fall off the "discipline" wagon, just get back on! It is never the falling that matters, it is always the getting up, dusting off, and beginning again without loss of enthusiasm. It is important to teach our children to separate their tasks and efforts from their self-worth as a person. Part of the reason people are not as disciplined as others is because they have the fear of failure. No one wants to be "A Failure" but we all will and I believe, even must fail, in order to become great successes. Teach your children that even if they fail, it is a step toward success. The only true failure is the not taking the risk!

Self-discipline is NOT a trait. It is a skill. Self-discipline is not a trait or characteristic that some people have and others don't. Now, there is no question that some children have a temperament that is easier directed toward self-discipline, but it is really about skill and developing skill simply takes a commitment and practice. Self-discipline is a skill that continuously needs nurturing, cultivation and encouragement. It's a skill that needs consistency because like muscles, when you stop working them, they begin to weaken.

Thinking in terms of "all or nothing." The "all or nothing" thinking is prevalent for survival in the animal kingdom, but as human beings, we must learn moderation and consideration. Being a perfectionist can harm and weaken self-discipline. We need to teach our children to strive for excellence but that perfection does not exist. Self discipline is a critical part of personal and professional development. It's a skill you are guaranteed to find in every successful entrepreneur, businesswoman and corporate executive, so you can see why it is very important to help our children cultivate and strengthen this skill.
Categories: Parenting, Working Moms
/